Semiconductor field
Zhejiang Haina Semiconductor Co., Ltd., one of the main members of UniTTEC Co., Ltd., was established in September 2002, formerly known as Zhejiang University Semiconductor Factory Founded in 1970. The company has in-depth research and development in silicon single crystal growth technology, silicon material defect research, silicon wafer cutting and grinding, silicon wafer polishing technology, silicon wafer detection and other aspects. It is a national high-tech enterprise comprising research and development, manufacturing, sales and service.
The main products of the company are 3-8 inch semiconductor-grade silicon ingot, high-end grinding chip and polished chip, which are used in integrated circuits, discrete devices, sensitive components and sensors, LEDs, energy-saving lamps and other fields, and which enjoy high popularity and influence in the domestic and foreign markets.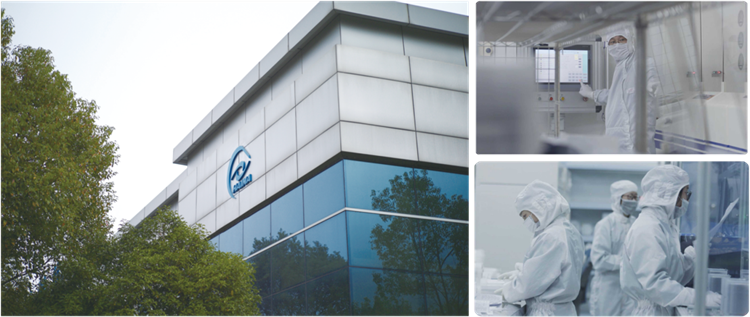 In 2017, the company acquired Matsuzaki Manufacturing Co., Ltd. of Japan to expand the Japanese market and lay a solid foundation for the Haina Company to produce and process 8-inch and 12-inch silicon wafer by itself.
Matsuzaki Manufacturing is one of the leading 8-inch polished silicon wafer companies in Japan. It was founded in 1973 and changed its name to Matsuzaki Manufacturing in 1985. It has a headquarter factory, Izumo factory and Fukui factory. Since its establishment, the company has been pursuing precise polishing and cleaning technology, aiming at stable supply of clean silicon wafer at the highest level in the industry, consistently advancing as the background of the electronics industry in the micro-world. The company is mainly engaged in polishing and cleaning of testing & monitoring silicon wafers, dummy silicon wafers and reclaimed silicon wafers. The precision and quality of accurate processing have been trusted in by a vast majority of customers.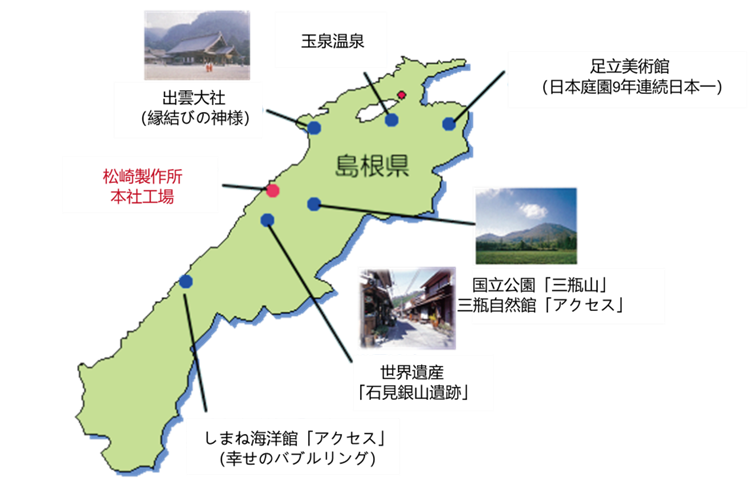 Product overview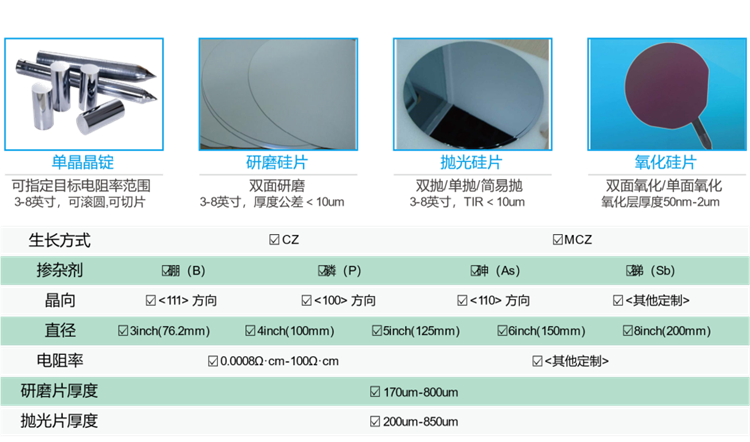 Production process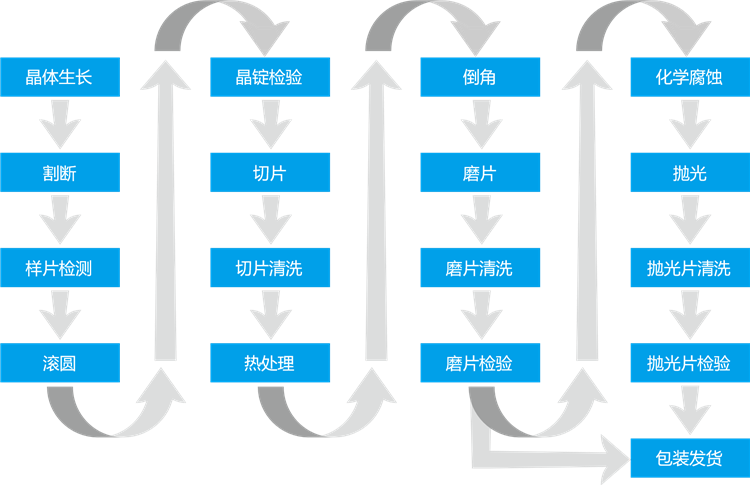 Technical resources
Single-crystal module software V1.0 of Haina production management system, software copyright 2021/5/12 2021SR0676373

A diamond film ventilation structure for silicon wafer cooling, utility model patent 2021/5/4 ZL202022082889.6

Wafer slicing device of improved efficiency, utility model patent 2020/12/15 ZL202020286451.7

Three-phase AC heater used in thermal field of a direct-pull single crystal furnace, utility model patent 2020/11/10 ZL202020288304.3

Diamond film for silicon wafer preparation, utility model patent 2020/5/4 ZL202022082924.4

Single crystal module software V1.0 of Haina production management system, software copyright 2019/1/21 2019SR0068256

Seed crystal chuck, utility model patent 2019/1/15 ZL201820905511.1

Heater used for thermal field of a direct-pull single crystal furnace and its application, invention patent 2018/8/10 ZL201610074730.5

A fully-automatic inserting machine, utility model patent 2017/8/1 ZL201621263664.8

A fully-automatic inserting machine, utility model patent 2017/7/21 ZL201621219920.3

A fully-automatic inserting machine, utility model patent 2017/7/21 ZL201621262866.0

Way and measurement method for adjustment of crystal orientation of single crystal rod, invention patent 2017/1/11 ZL201510330222.4

A processing method for improving the utilization rate of mono-crystalline silicon rods, invention patent 2017/1/4 ZL201510331104.5

Symmetrical silicon wafer box, utility model patent 2016/8/24 ZL201620114003.2

Growth method of diametric change of CSMC, invention patent 2016/6/29 ZL201310191294.6

Preparation of mono-crystalline silicon seed crystal gripper and its usage, invention patent 2015/12/16 Zl201210139199.7

Gripper and fastening method suitable for loading of multi-wire cutting-machine processing workpiece, invention patent 2014/8/6 ZL201210086779.4

Gallium doping method and doping device used in Czochralski single crystal, invention patent 2012/4/25 ZL201010132399.0

Doping device suitable for light doping and medium & high resistance straight-pull silicon single-crystal, utility model patent 2011/11/23 ZL201120085198.X

Cleaning method of single crystal/polycrystalline silicon wafer, invention patent 2011/4/6 ZL200910154751.8

Method of manufacturing transistors with single-crystal silicon wafers, invention patent 2010/12/1 ZL200910152416.4